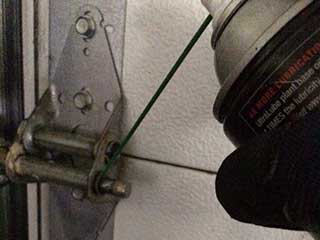 Nip any potential problems in the bud by scheduling regular maintenance for your garage door system. Taking care of your door makes sense. Find out how to do this here.
Carry Out A System Check
Take a long hard look at your system. Check for sagging chains, loose hinges, and missing nuts and bolts. Although these small things may seem unimportant, they play a vital role in ensuring your system not only runs smoothly but is also safe to use. Also, check that the rollers are rolling rather than sliding and that your tracks are dent-free. Finally, examine your cables and springs. Frayed cables and gaps in the spring are a warning sign that it's time to call in the professionals right away.
Acceptable DIY Maintenance
While cable and spring issues should be handled by an expert to avoid injury or damage, many homeowners will be more than capable of undertaking some of the basic maintenance tasks. These include tightening hinges and installing a replacement bolt here and there. Dents in the track can be put right using a rubber hammer, and we also recommend checking the tracks regularly for debris in the tracks. Moving parts of metal doors will also, from time to time, need lubricating to keep rust at bay and to reduce noise. Just remember to remove any excess product first with a clean cloth.
Testing The System
To test the springs, begin first by securely closing the door. Secondly, disconnect the opener. Next, attempt to manually lift the door leaving it halfway open. A well-balanced door with quality springs should hold its position.
To test the opener, position a block of wood or another suitable obstacle on the floor in the door's path and hit the close button on your remote control. When the door starts to come down, it should reverse again once the sensors have detected something in the way. If your door doesn't pass these tests, it's probably a good idea to call in a professional.
Remember, no matter how big or small your problem, our team at Garage Door Repair Aurora is here to help – just give us a call today.